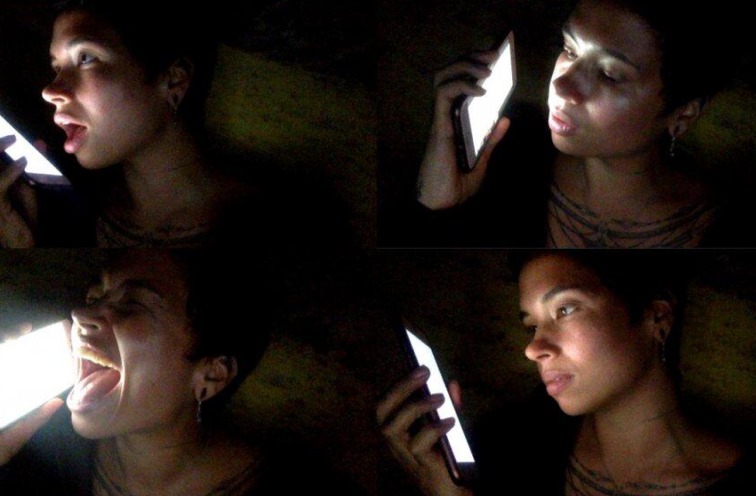 What: One-to-one phonecall micro-performance
Where: Anywhere
Time and date: 11. – 14. 6. 2021
Entry: Free / Donation

The capacity of this performance is fully booked.
There You Are, A Phonecall Micro-performance is a one-to-one concert experience realized in an intimate space of a phone call. As part of Sensorium: Beyond The Sound, Holland Andrews will perform 15 of these concerts. Capacity is limited to 15 micro-concerts.

The piece centers around creating a personal and vulnerable connection within a performance context as a way through the restrictions we have become accustomed to, with the intention of creating an emotional experience that reaches beyond a mere phone call. Andrews calls each participant and sings an individualized composition to them while they listen to a new piece of original music on their own personal sound system. The performance is 10 minutes long, with an additional 10 minutes before the call where Holland will be texting with you, sharing with you a channeled intention to help you relax and prepare for the performance.