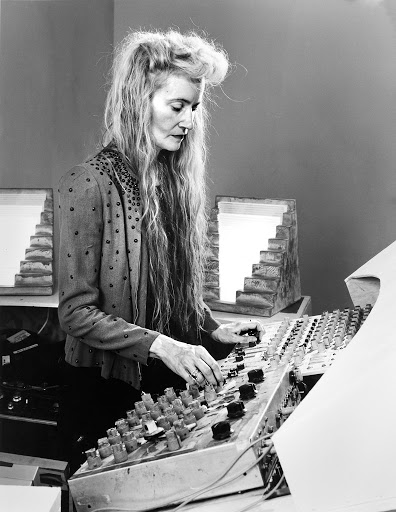 What: live concert
Where: FUGA + Bukowski – backyard
Time and date: 6. 7. 2021 – 20:00
Entry: 7 €
Get tickets
Perceptual Geography is a solo live project by Thomas Ankersmit for Serge Modular synthesizer, inspired by the pioneering research of – and dedicated to – American sound artist Maryanne Amacher (1938-2009). It's all about different "modes" of listening: not just what and when sounds are heard, but also how and where sounds are experienced (in the room, in the body, inside the head, far away, nearby).
The project premiered at CTM in Berlin and a GRM night at Sonic Acts in Amsterdam, which The Wire called one of the festival's highlights: "Thomas Ankersmit's tribute to Maryanne Amacher swims right through you. Dense thickets of sirens and penetrating waves of sub-bass activate the body of the listener, creating phantom tones seemingly from within my head and making my chest cavity feel like a speaker itself."
Perceptual Geography is a concept of Amacher's, referring to a three-dimensional choreography of sonic phenomena and their experience – it is also the starting point for this project. Exploring the architectural and acoustic personality of each performance space anew, the work never sounds the same twice.
Maryanne Amacher is an iconic figure in the experimental music world. She studied with Stockhausen and collaborated with Cage, but is mostly known for a body of work that is uniquely her own. She was drawn to extremes; from a whisper to a hurricane of sound. Her work crossed boundaries between science, music, and art; she was a researcher at MIT and her shows ranged from Woodstock to the Whitney Museum. In 2005 she received Ars Electronica's "Golden Nica", their highest honor.
Amacher's research on psychoacoustic phenomena, sound spatialization, and expanding the role of the listener, form the basis of this new project. In a time when seemingly everything is consumed via screens and headphones, this is a performance that can only be experienced in the present moment and actual, physical space.
Amacher and Ankersmit first met in New York in 2000 and became friends in the following years.